Iridescence Florals is an ongoing project investigating the relationship between nature, movement, and advanced technology.


Utilizing a variety of 3D design, animation, and textural software, we custom-modeled and developed a series of procedural flowers inspired by natural elements of flower petals with abstract forms through artificial intelligence.

Against backgrounds of ambient soundscapes, we achieved a variety of results that were delicate, ethereal and mesmerizing.


Credits

---
3D Software - Houdini, Cinema 4D, Octane Render
Creative Direction - Jenny Jiang
Modeling - Jenny Jiang
Animation & Texturing - Jenny Jiang
Materiality


In the process of crafting materials, we spent months experimenting and mixing both specular, opaque, and displacement textures. Our custom material generates new, iridescent color combinations as the glass-like petals change under the light and are viewed through different camera perspectives.

It was important for us to maintain a level of detail in the texture that showcased each petal's individual vascular patterns; creating a synthesis between nature and futuristic possibilities.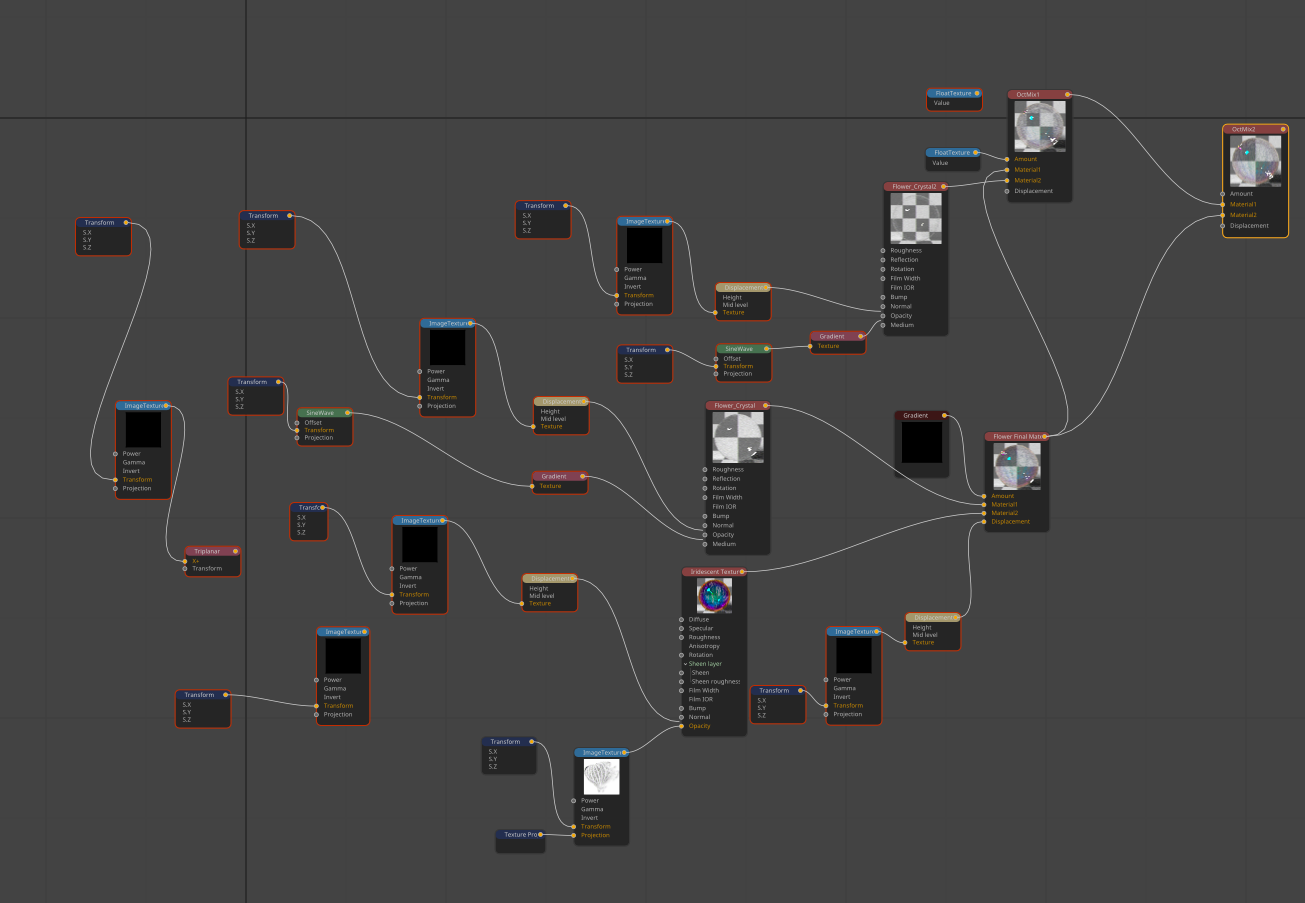 Material studies constructed in a node-based rendering system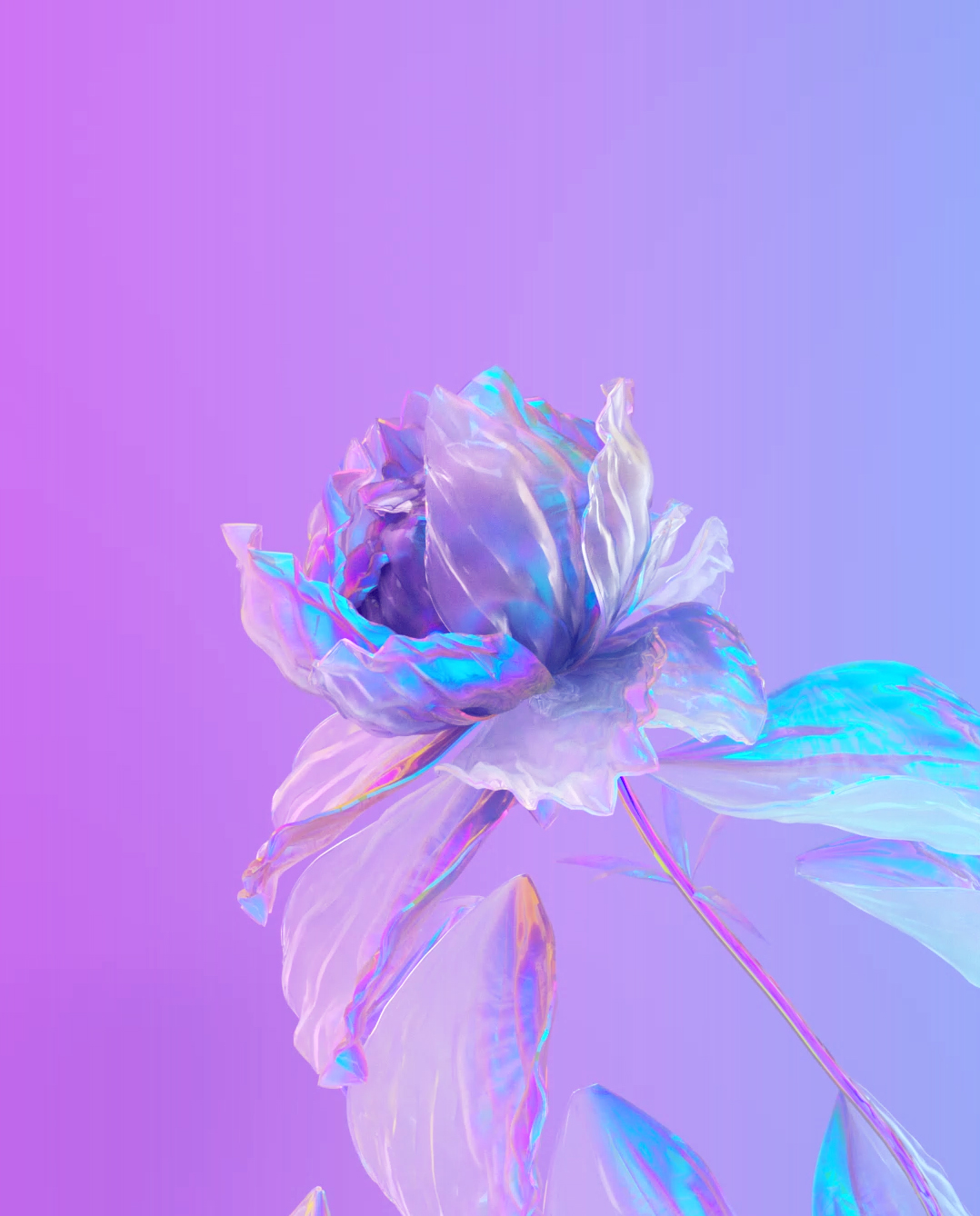 Motion: Looping motion developed in Houdini, translated into Cinema 4D and rendered with Octane Renderer